OUR SPEAKERS AREN'T SUPERHUMAN
They're like you & me
with an extraordinary tale to tell
ADVENTURE TALES is for like minded fresh-air seekers getting out of their routines and into our awesome (not so) secret warehouse location with a few free cold ones in hand.
Listen to the stories of lesser known wilder-folk who have decided to push their boundaries and venture into the unknown.
Come alone or with some friends and meet people who think like you do. Those who know that getting outdoors is the answer.
MEET OUR PREVIOUS ADVENTURE TALE TELLERS
Expedition Photographer - "Dare to take the first step"
Well Franck really raised the bar. What an evening ! .. If Franck just came to share his beautiful images it would've been a stellar night, but he took us so much further sharing his story from corporate buyer with a nice stable way of life to becoming a Nikon photographer aboard a 3yr expedition with Under The Pole.
His life is full of adventure, but it comes at a cost and in service to the audience Franck really held nothing back explaining what has suffered.
In his eyes though, if you want to live a life without regret, you have to trust in your instincts and open the next door without knowing what's on the other side.
'The Answer is Always Yes' - SYD to LDN
Jono, the poor guy had to dismantle a semi-permanent wall to get the old girl out of his apartment, load it in a van and get it into our Bear Cave. His beautiful vintage Royal Enfield no longer breathes, but it's soul clearly lives strong, and we were honoured to have it with us.
But his story wasn't just a motorcycle tale, it was an insight into the mind of a man who stared his life in the face and said - is this it ??
Jono's experiences led him to look deeper into ego, masculinity, entailed love, loss, solitude and community.
He doesn't yet have a next trip planned, but knows it's inevitable. There's an itch that will never go away.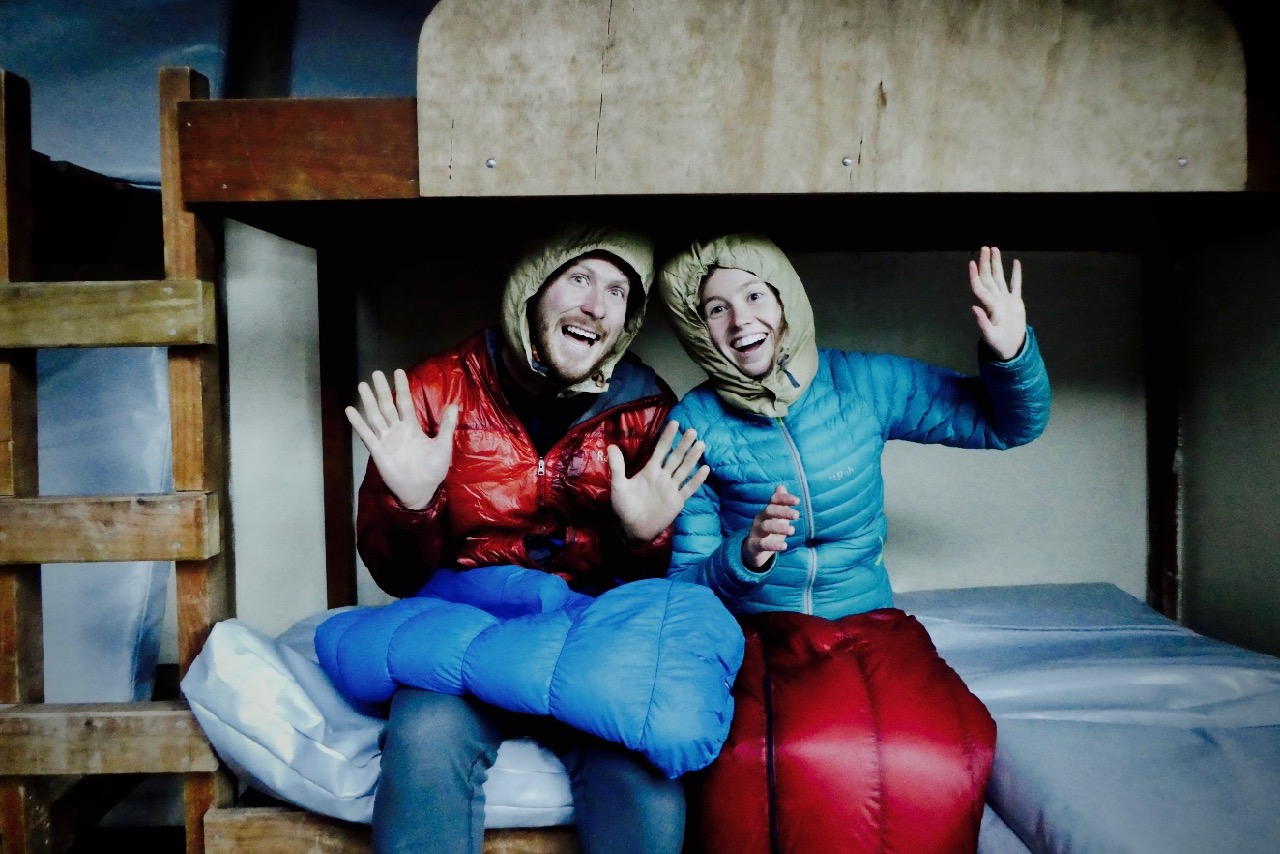 JEREMY PLATT & CONSTANCE TITTERTON - Ep.3
'The Titterplatt Traverse' - NZ by any means
Turning up with home-made 'pack-skooters' and inflatable rafts, Constance and Jeremy had the whole room engrossed and in tears of laughter as they regaled stories of their 6 month trip through New Zealand.
If there's anything to be learned from these guys, it's that you don't need to be an expert to have adventure. Once you've got a couple of basics covered, you're never really going to know how things pan out - so it's best to just go, and be okay with using your imagination to get through to the next day.
Their spirit was infectious, and just shows how incredible a shared journey with the right partner can be.
The Natures Apprentice - 'My year without matches'
We were super lucky to even find Claire, nevermind entice her up from Melbourne to tell her amazing story.
You see Claire left the modern humdrum - everything behind, to spend a year in the wild.
We've all enjoyed a bit of camping here and there and feel we're all a bit Bear Grylls, but Claire shared how with time and space the lessons you learn about re-wilding, about nature and about yourself, go far deeper than just figuring out how to build a fire.
Claire now inspires others to cultivate a deeper connection with nature that can lead to a beautiful path of personal transformation.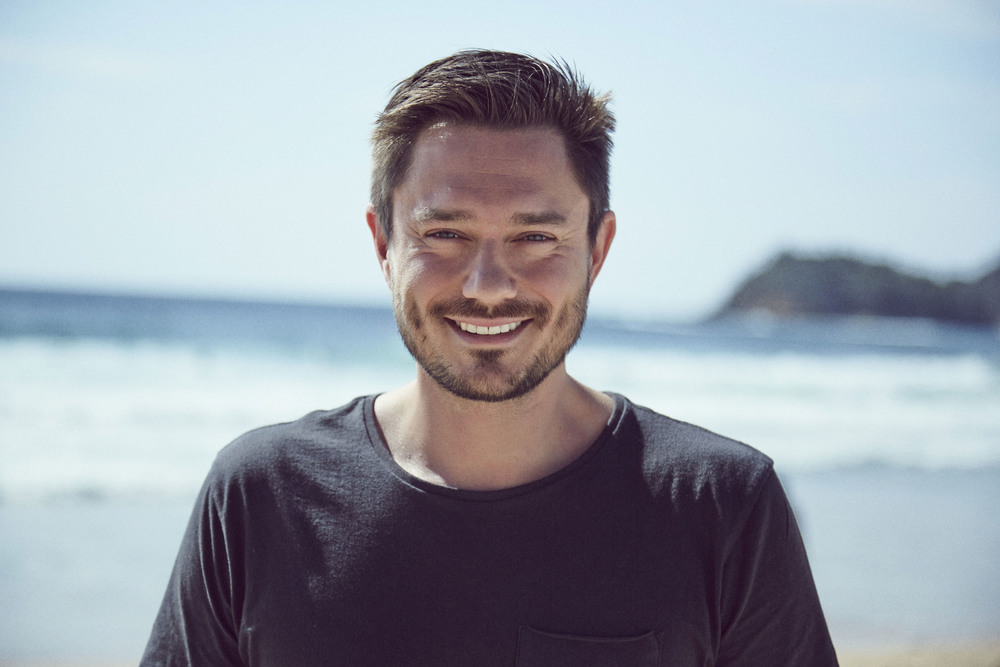 The Charity Adventurer
We kicked off our first event with this guy, and what a start it was !
Via some hilarious storytelling, Josh shared how he decided to ditch the usual routines for a life of purpose.
Whilst re-working his professional life to fit around what made his heart pump, he set off on a series of insane missions (of which he had no clue about!) such as the longest cross-country ski race in Sweden, to his recent trip across the arctic on the heaviest mountain bike race in the world.
Win or lose - it doesn't matter. Josh devotes his physical and mental efforts towards bringing attention to lesser known charities around the globe.
MEET THE ADVENTURE COLLECTIVE
a foursome of outdoor-loving friends wanting to inspire some analogue connection !
Henry Brydon's thriving blog and creative agency is set on unearthing the best micro-adventures in Aus, NZ and beyond.
Emma Walker is driving an adventure agenda through well curated workshops, a film festival and an outdoor expo, all centred around women.
Brendan Ives and his amazing 4WD Campers (his Bears !) are the leading off-road rental business in Australia.
Ollie Khedun brings enthusiastic teams of creatives together to tell the stories of inspiring people, projects and brands.
bringing outdoor pursuits to people with intellectual & physical disabilities
THANKS FOR THE frosty brews